Aareon NL
Ranorex revolutionizes European property industry software with automation tools.
Customer Profile
Aareon NL, the leading provider of SaaS solutions for the European property industry, is redefining the future of property management. As a pioneer in digitizing property management, Aareon empowers over 8,000 customers across multiple European regions with user-oriented software solutions, resulting in new value-creation potential. With €308 million in revenue in 2022, Aareon aims to connect all stakeholders in a property company via an open digital ecosystem, the Aareon Smart World, to ensure seamless end-to-end processes.
Challenge
Aareon NL had a number of software testing complexities that needed to be simplified, optimized, and updated to work with new requirements and processes.
Screenshot Dependency
Aareon's previous reliance on screenshot comparisons for testing created a problematic and error-prone approach.
DevOps Integration
The task of harmoniously integrating their test project with the DevOps team posed significant operational challenges.
Test Acceleration
The urgent need to increase the volume of test scripts added an extra layer of pressure to their existing process.
"Ranorex has helped me easily automate my regression testing, functional testing and performance testing for our web application."
Harald Heerspink, Test Automation Engineer, Aareon NL
Result
Implementing a combination of Ranorex Recorder for low-code/no-code automation, the Ranorex IDE for scripted automation, and Ranorex Driver for remote test execution allowed for a more streamlined, reliable, and efficient testing process. Aareon's team found Ranorex Studio's user interface friendly and familiar, likening it to their previous experience with MS Visual Studio.
The adoption of Ranorex resulted in transformative impacts on Aareon NL operations. They reported a 50-80% improvement in product quality and a similar increase in team productivity, along with significant time savings. The ability to run test cases nightly and provide feedback to teams the next day has significantly boosted productivity and deadline adherence. Moreover, their service desk reported fewer calls, indicating enhanced product stability and quality.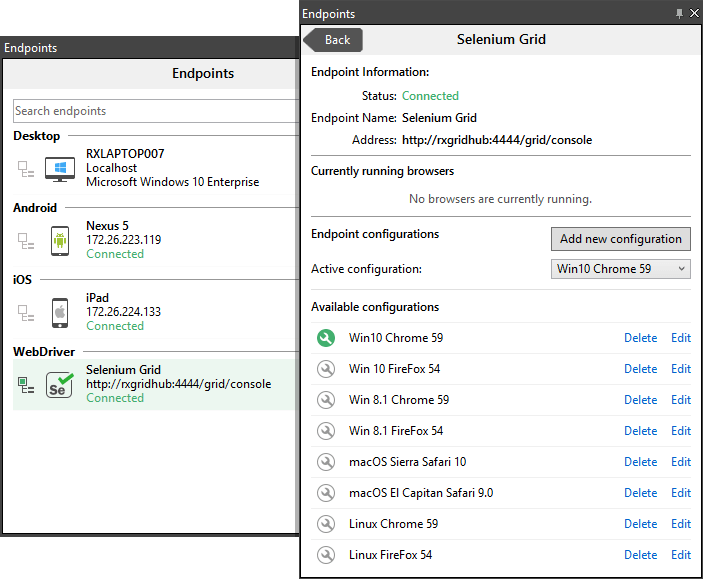 Improve Your Efficiency With Better Testing From Ranorex
Would you like to experience the same increase in product quality, team productivity, and deadline adherence that Aareon did? Whether you have a similar project or a custom one, we invite you to reach out to us at Ranorex. Let's discuss your needs and how we can help you meet them.
Start test automation now. No credit card required.