DesignWise Instant Demo
With Ranorex DesignWise, you can create efficient testing that eliminates gaps in coverage.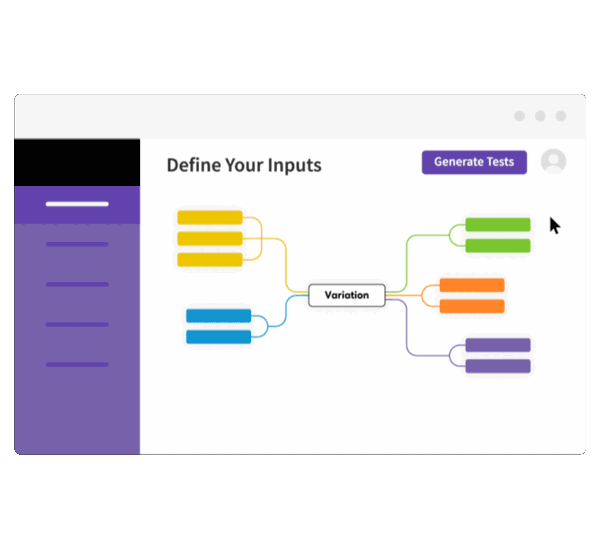 When you use Ranorex DesignWise, you'll efficiently eliminate the gaps in your testing coverage.
It's powerful, versatile, and personalized to give you a superior software testing experience. 
Faster Testing with Less Redundancy: Ranorex DesignWise's powerful algorithms generate test sets with minimal wasteful repetition. Do less variation testing and still get the results that you need.

Cover All Risk: Ranorex DesignWise's "coverage dial" generates the right number of tests to match the execution timeline. It also ensures that your tests are focused on the right areas.

Less Coding: Want to run automated testing with less coding? Ranorex DesignWise allows you to write Behavioral Driven Development (BDD) automated acceptance tests in Gherkin format. The Gherkin editor includes autocomplete features and syntax highlighting to ensure valid scripts with less coding needed.
Instruction Based on Real-Worls Examples:

We provide our users insight through instructional examples based on test plans created by actual Ranorex DesignWise users.

Simple Feedback Communication:

What's in scope for your testing project? What ideas should you include in your tests? Communicate ideas and solicit feedback using mind maps. Your stakeholders will love you for it—and give you better feedback.

Test Coverage Visualization: 

Use Ranorex DesignWise coverage charts to make smarter, fact-based decisions to answer the question, "How much testing is enough?"