Ranorex Studio Integration & Tool Support
Encourage continuous testing. Ensure continuous quality.
Integrate Ranorex Studio in your continuous integration process and get fast, high-quality feedback on the impact of software changes.
Continuous Delivery (CD) and DevOps environments demand continuous testing and fast feedback of testing results. Implementing automated regression testing in your CI server is critical to provide the increased visibility that development teams need to ensure quality releases. Once automated tests are implemented in your CI system, regression tests can run automatically against checked-in changes to the system – giving you a safety net against the introduction of new defects or the re-introduction of old ones.
Increase visibility
Integrated automated testing increases visibility and allows teams to detect software defects faster, and assess the impact of software changes on business goals.
Release high quality software faster
The accelerated feedback loop ultimately leads to more stable builds and enables your team to release reliable, high-quality software faster.
Integration Type
Products
Issue & Defect Management
JIRA, Bugzilla
Test Management
 TestRail, TestShell, TestBench, SpiraTeam, aqua, HP Quality Center, Qualicen
Build & Release Management
Azure DevOps/Team Foundation Server, Jenkins, Hudson, Bamboo, Team City
Test Data Management
SQL, Microsoft Excel, CSV
Test Infrastructure & Environment
Selenium Grid, Browser Stack, Sauce Labs, Agile Designer, ConnectAll, NeoLoad
Version Control
Git, Subversion, Team Foundation Server
"Ranorex Studio is easy to use and supports the technologies that we use."
B&R Industrial Automation

Directly integrate Ranorex Studio into multiple source control systems
Enhance collaboration and keep team members updated on the status of test automation projects.
Ranorex Studio directly integrates with the version control systems TFS, Git and SVN. Teams can manage entire test automation projects without leaving Ranorex Studio, from defining the test environment to checking in changes to a version control system. The benefits? Ensure that developers and testers can access the latest version of a test automation project at all times, instantly review changes due to a visible history, and recover from software defects more quickly. Are you using another version control system? Don't worry! Since the entire Ranorex project structure is file-based, you can easily integrate Ranorex in any other version control system.
Integrate Ranorex Studio into your development environment
Access the Ranorex core API from Visual Studio and enhance collaboration between developers and testers.
Test automation is essential to both developers and testers – and so is collaboration in teams. Ranorex Studio offers all of the prerequisites needed to ensure developers and testers can seamlessly work together on test automation projects. Because Ranorex Studio is based on the Microsoft .NET framework, it integrates perfectly with Visual Studio. Developers can access Ranorex Studio from within their Visual Studio IDE without leaving the development environment familiar to them, and extend test automation scripts directly in code using C# and VB.NET.
Why Choose Ranorex?
Ranorex allows for faster and easier automation of your cross-browser tests in Selenium. This saves your most experienced staff valuable time that they can spend working directly on their projects.
We are trusted by more than 4,000 users because of our commitment to security, user-friendly design, and comprehensive testing tools. The G2 Grid for Test Automation software shows Ranorex is a market leader in its adoption rate, and also ranks highly in customer satisfaction. The rating is based on the feedback of verified users who noted Ranorex's ROI and ease of implementation.
In addition to Ranorex's comprehensive suite of testing tools, we also offer a range of support and educational resources. When you purchase a Ranorex license, you'll receive a year of renewable customer support.
Trusted by over 4000 companies worldwide






Start a Free Trial of Ranorex Studio
Get all of this with your free trial:
Record-and-replay: robust capabilities to build tests without programming.
Full development environment: script in C# or VB.NET
All supported platforms: run tests on Windows desktop, all popular Web browsers, and Android or iOS devices, including real devices and simulators/emulators
Advanced functionality: Ranorex Spy for machine-trained object detection, Ranorex Coach for test healing, video reporting of test execution, PDF validation, and more.
Customizable test results reporting: generate HTML, PDF, or JUnit-compatible reports; then send test reports as email attachments.
Data-driven testing: pull test data from CSV or Excel files, or a SQL database
Flexible API interface: easily add Ranorex Studio tests to your CI/CD process by integrating with Jenkins, Travis CI, Git, and more.
Built-in integration with Jira and TestRail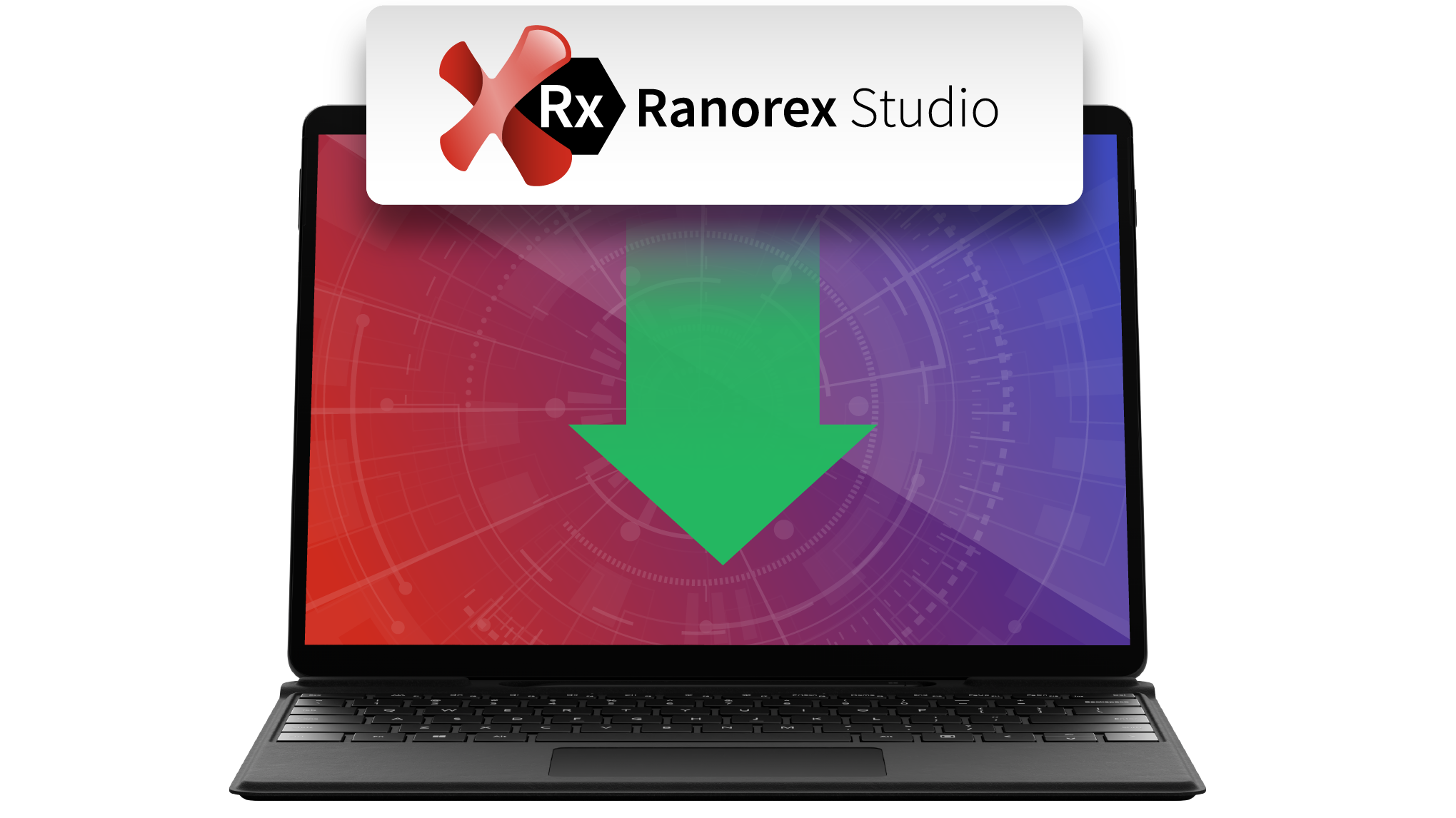 Accelerate your software testing with Ranorex Studio. Our built-in tutorials and sample projects will help you be productive right away. Or, if you're ready, you can review our pricing and buy now.