UbiSoft
Ranorex is elevating the gaming experience through enhanced testing..
Customer Profile
Ubisoft Entertainment SA is a globally recognized French video game publisher headquartered in Saint-Mandé, known for iconic franchises such as Assassin's Creed, Far Cry, Just Dance, and more. Operating in the fast-paced Entertainment/Media industry, Ubisoft is committed to delivering memorable and meaningful gaming experiences to players worldwide.
Challenge
Ubisoft sought increased efficiency in the gaming industry, necessitating the integration of enhanced testing methodologies to achieve their goal.
Team Constraints
Ubisoft's small team of testers had previously struggled and found it difficult to meet the high demand for technical expertise required in efficiently testing their internally developed applications.
Technical Diversity
The need for a solution that could accommodate both non-technical testers with a no-code or low-code approach and developers with a coded approach presented a significant challenge.
Time Management
The urgency of saving time and streamlining the testing process was of utmost importance to find an effective automation tool that could contribute to enhanced efficiency within the gaming industry.
"Ranorex is compatible and integrates with our products and pipelines. With the required maintenance and needed changes, the solution is working and it's been reliable for multiple years.

"
Madalin Petcu, QA Lead, Ubisoft
Result
Ubisoft implemented the Ranorex Recorder for low-code/no-code automation and the Ranorex IDE for coded and scripted automation, enhancing their testing process for desktop and web applications. After becoming familiar with the Ranorex Spy tool, the team commended it as a powerful tool, especially when used with item path editing.
With the aid of Ranorex Studio, Ubisoft experienced a significant boost in product quality (20-80%) and team productivity (20-50%), along with remarkable cost (30-70%) and time savings (1-20 hours per week). Additionally, the overnight test runs provided valuable insights into the stability of builds, enabling the team to tackle major issues swiftly. Ubisoft views its collaboration with Ranorex's support and engineering teams as positive and valuable.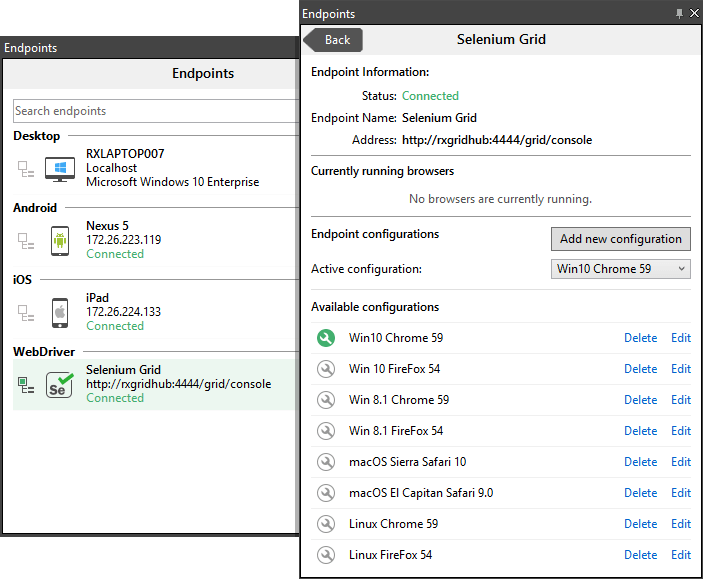 Let's Elevate Your Testing Game
Game development is a serious business and so is quality assurance. With Ubisoft's success story in mind, imagine what Ranorex Studio could do for your team. Don't leave the quality of your applications up to a game of chance. Leverage the power of automation, reduce costs, and increase efficiency with Ranorex. If you're ready to take your testing to the next level, get in touch today. We can help turn your testing process into a winning strategy.
Start test automation now. No credit card required.