Automated Cross-Browser Testing Tools
Ranorex Studio delivers a comprehensive framework to accelerate browser compatibility testing.
Cross-browser testing
Run automated tests against multiple browsers on real devices as well as emulators.
Parallel testing
Save time by testing in parallel using Selenium grids such as Sauce Labs
Visual testing
Validate responsive design and guard against regressions by comparing screenshots.
Any skill level
Empower every team member to build reliable, maintainable cross-browser test automation.
Ensure a consistent user experience
Verify your application's compatibility across browsers and devices with Ranorex Studio
A typical web app user may search for a product on their work computer using Internet Explorer or Microsoft Edge, then go to a local vendor for comparison shopping with their mobile phone using the Chrome browser, and finally complete their transaction in the evening on a tablet using Safari.
Since users may interact with the same web application on multiple browsers and devices, a consistent experience is crucial. And compatibility testing may be needed not only when your application changes, but also when browsers are updated or new mobile devices are released. With Ranorex Studio, you can rapidly execute the same test case against all popular browsers to ensure that your application delivers a consistent user experience.
Break through the barriers to automated cross-browser testing with Ranorex Studio
Get the power to identify defects, catch regressions, and ensure responsive design like a super hero.
The complexity of web application testing combined with short testing windows demands test automation. But open-source frameworks such as Selenium and Appium require programming expertise. Automated tests can be fragile and require significant maintenance every time that there is a change to the user interface. QA managers need a way to empower everyone on the team – from novices to experienced testers and developers – to build well-designed, reliable cross-browser tests. Ranorex Studio is your one-license solution for automating web testing from test case design through execution, reporting, and debugging.
Start test automation now. No credit card required.
Build once – test anywhere
Because Ranorex Studio separates test suites from the target test environment, you can easily distribute automated tests across browsers. Automate even difficult interfaces using Ranorex Studio's deep integration with Selenium WebDriver along with Ranorex-proprietary web automation features.
Selenium WebDriver integration
Scalable web testing in native browsers for Windows, macOS and Linux. Configure capabilities for Selenium nodes in JSON format using Ranorex Studio's capabilities configurator. Use Selenium grids such as Sauce Labs to execute tests in parallel on all Selenium-supported browsers, O/S, and platforms including Windows, macOS and Linux.
Ranorex Studio web automation
Test UI elements and operations outside a page's DOM, such as "open file" and "print" dialogs. Use Ranorex Remote to execute web tests in parallel. Easily build automation modules with Ranorex Studio's features for capture-and-replay, or code in standard programming languages C# and VB.NET.
Optimized for cross-browser compatibility testing
Get the tools you need to build reliable tests that provide timely feedback for agile teams.
Comprehensive testing tools
Create modular, reusable automated tests. Ranorex Studio supports data-driven and keyword-driven testing as well as conditional execution of test cases.
Every browser, every device
Ranorex Studio handles even difficult-to-automate interfaces. Test in parallel on multiple browsers, using emulators and simulators or real mobile devices.
Validate responsive design
Get the tools you need to test compatibility and responsiveness, including automatic generation and comparison of baseline screenshots.
Support for continuous integration
Integrate Ranorex tests with CI processes for continuous cross-browser testing using Ranorex Studio's standard file formats and APIs.
Powerful reporting features
Rapidly identify defects with Ranorex Studio's powerful reporting features. Create custom report templates, view reports right in Ranorex Studio, or choose PDF or JUnit compatible output formats.
Get the power of Selenium WebDriver without the pain
Easily build reliable cross-browser tests for native browsers and real devices with Ranorex Studio.
It's not just an integration: Selenium WebDriver is built into the Ranorex Studio Core API so that you can develop Selenium tests without writing Selenium code. Leverage all of Ranorex Studio's tester-friendly features, including capture-and-replay scripting for automation novices, while experts can use Ranorex Studio's full IDE with features like predictive code completion, tools for refactoring, automation helpers, and more. Forget about fragile selectors, and enjoy stable and reliable object identification, even for dynamic elements. Ranorex Studio separates UI objects from code modules, and code modules from target environments, to make your tests easily maintainable. Easily handle issues like UI synchronization, timeouts and pop-up windows that would be challenging in Selenium alone. Your Ranorex Studio license includes all of this – plus outstanding professional support and a wealth of training resources to ensure your success.
Trusted by over 4000 companies worldwide






Start automating with Ranorex Studio today
Get all of this with your free trial:
Record-and-replay: robust capabilities to build tests without programming.
Full development environment: script in C# or VB.NET
All supported platforms: run tests on Windows desktop, all popular Web browsers, and Android or iOS devices, including real devices and simulators/emulators
Advanced functionality: Ranorex Spy for machine-trained object detection, Ranorex Coach for test healing, video reporting of test execution, PDF validation, and more.
Customizable test results reporting: generate HTML, PDF, or JUnit-compatible reports; then send test reports as email attachments.
Data-driven testing: pull test data from CSV or Excel files, or a SQL database
Flexible API interface: easily add Ranorex Studio tests to your CI/CD process by integrating with Jenkins, Travis CI, Git, and more.
Built-in integration with Jira and TestRail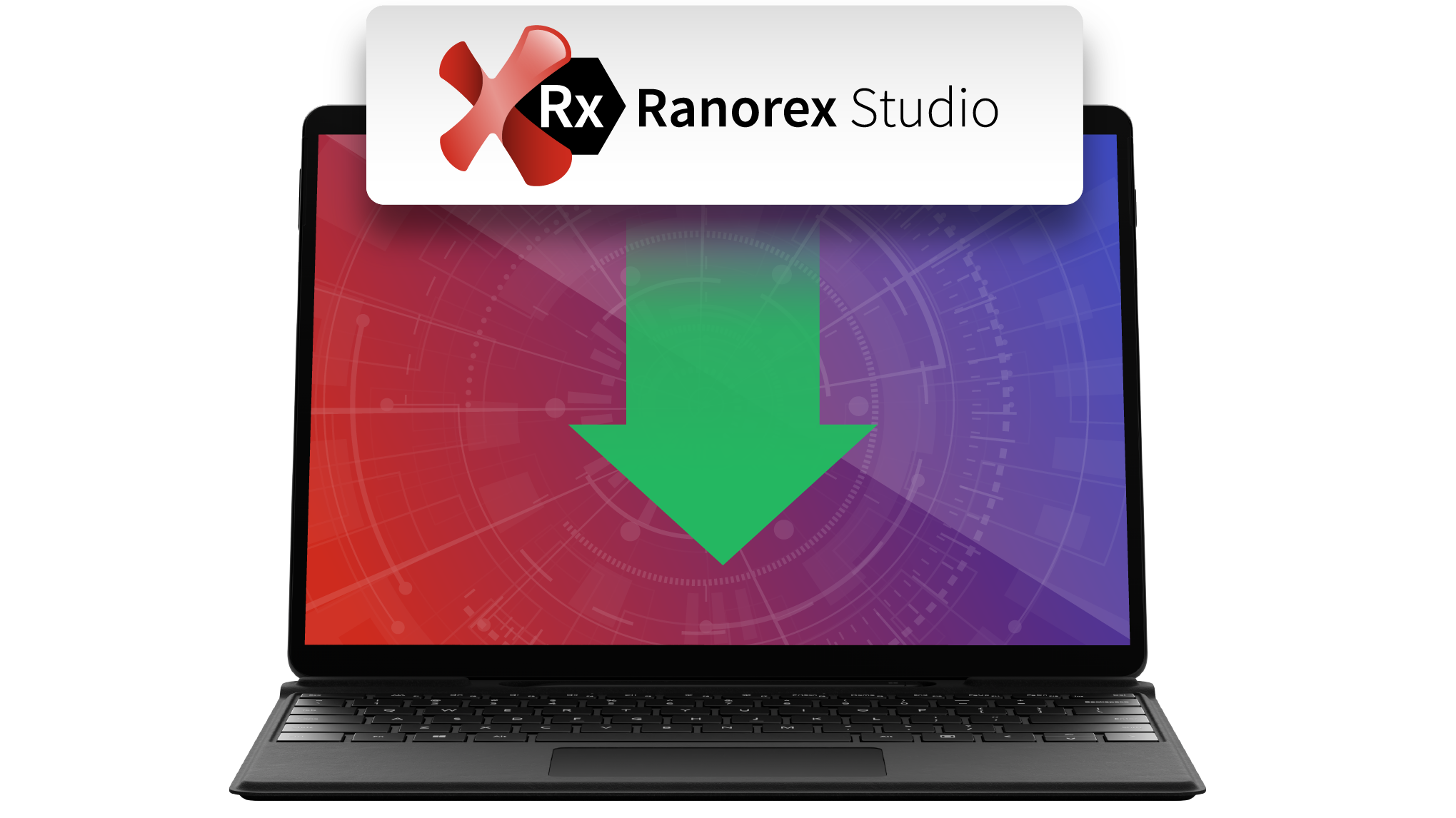 Accelerate your software testing with Ranorex Studio. Our built-in tutorials and sample projects will help you be productive right away. Or, if you're ready, you can review our pricing and buy now.