Ranorex Software Testing Cost
Ranorex Studio is a full-featured framework for desktop, mobile, and web applications. It combines accessible tools with an integrated development environment to create a powerful and easy-to-use software. Ranorex offers a number of high-quality software options for an affordable price, all of which are under a perpetual software license. If you'd like to try our automated testing solutions for yourself, a free trial of Ranorex Studio is available.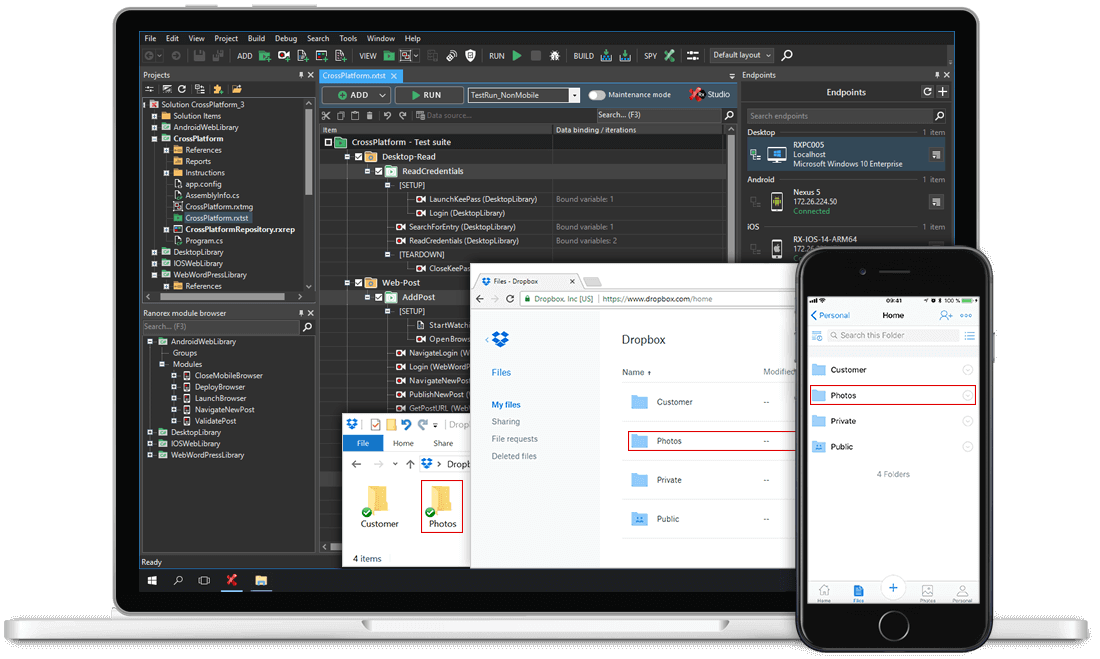 Ranorex Offers a Perpetual License
In order to offer our customers a cost-effective and flexible way to use our software, Ranorex is available for purchase as a perpetual license.
What Is a Perpetual License?
A perpetual license allows a customer to pay for a software product just once and use it for as long as they like. For many products, they can also download the software to their computers, instead of using cloud technology to access their tools on another server.
Perpetual License vs. Subscription
While other software companies have moved to subscription-based payment models, we believe perpetual licenses offer the most benefits in the long run.
These benefits include:
Long-term savings
While a subscription model may seem less expensive due to its lower price of entry, customers need to pay that amount for as long as they use the software. With a perpetual software license, you only need to pay to use the software once.
Flexibility
By downloading the software to their own computer, customers are able to oversee their own security. The Ranorex Enterprise and Runtime options also come with floating licenses that can be moved between machines.
Ownership
With a perpetual software license, you're not beholden to changes that a developer makes to software down the line. If you like the product you purchased to stay as it is, you don't have to download the latest updates as you would with a subscription model. But, if you would like to download the latest updates, you do have the option of opting into an annual plan for professional support and software maintenance for a small fee.
Security
Ranorex software isn't accessed on the cloud, but is instead a high-security install that is kept on the customer's own private servers. This allows governments and private businesses to ensure their data stays on their own network.
No surprises
When you purchase a perpetual license, you know your price point up front. Subscription-based software may raise its prices, forcing you to pay if you want to keep using its services. While a subscription's "cancel anytime " model may seem more flexible, many people feel that once they have been on a subscription plan for a few years, they are "locked in" since they have already sunk cost into the software.
Test Automation Maintenance Cost Under a Perpetual License
The purchase of a Ranorex software license includes 12 months of software maintenance and professional support. Once that time has expired, you will still be able to use your software as long as you want, but it will no longer be updated. Customers can purchase another year of maintenance and support for a small fee. Additional pricing information for further support time is available by contacting our sales team.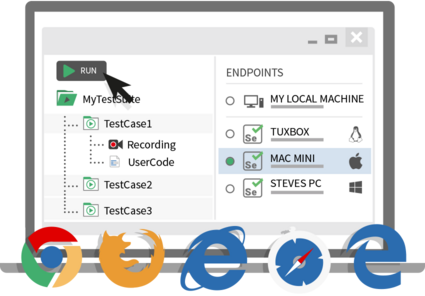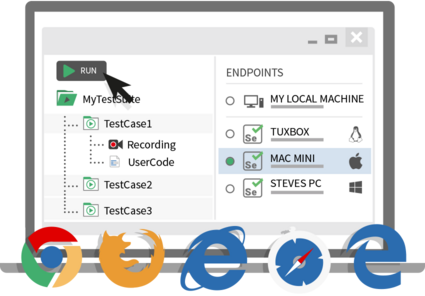 What Is the Cost of Quality in Software Testing?
As you know, if you want high-quality software that you can rely on, you can't cut corners. Ranorex provides software for large companies and government agencies that trust us to provide industry-leading automated test software that is comprehensive and secure.
While automated software testing is an investment, it's one that will pay off by enabling you to produce software that you can be confident in. If your software is not thoroughly tested so any potential problems are resolved, that could end up costing you far more money than any automated testing software.
Remember to also consider the savings that quality software testing can bring in other areas of your business. Studies have shown that 88% of Ranorex customers experience a 20–40% increase in productivity.
How to Reduce the Cost of Software Testing
If you know you are going to use your software for the long term, then purchasing a perpetual license is the most cost-effective option.
Ranorex also offers several different software packages to provide the tools you need at a flexible cost. If you just need automated test software on a single machine, Ranorex Studio is the way to go. If you need another machine to execute Ranorex tests but not necessarily to create or edit them, then Ranorex Runtime was created for exactly that.
Ranorex Software Testing Cost Options
We offer several different tiers of Ranorex automated testing software to meet the needs of our customers. Each one includes different options for licensing and automation. All of the options include Ranorex's best-in-class features, including:
Automated testing for web, desktop, and mobile
Realtime & prompted recording
Data-driven, keyword-driven, and API testing
Remote execution
Continuous testing for DevOps
Testing of SaaS tools
More information on all of our automated testing options, including pricing information, is available by contacting our sales team.
Ranorex Studio
Ranorex Studio includes the full suite of Ranorex features, including coded and codeless automation, Selenium, a shared object repository, modular reusable test scripts, behavior-driven development, robotic process automation, and more.
Ranorex Studio comes with a single-station license that cannot be shared across machines or run on a virtual machine.
Ranorex for Enterprise
Enterprise has all of the same features as Studio, including source control, build & release management, test infrastructure & environment, data binding, conditions & loops, intelligent self-healing, and test management.
A purchase of Enterprise includes a floating license that can be shared across multiple machines and can be run on a virtual machine.
Ranorex Runtime
Ranorex Runtime is a basic version of our software that is specifically designed to execute tests. All tests must first be created and edited with either Studio or Enterprise before they are executed on Runtime.
It includes a floating license that can be shared across multiple machines and run on a virtual machine.
At Ranorex, we want our customers to be 100% confident in their decision before they buy. That's why we offer a free trial of Ranorex Studio with all of its features. For more information on test automation software, subscribe to our newsletter.