Ranorex Remote
Simultaneously run your tests in different test environments using remote test execution.
Benefits at a glance
Use your time to the fullest.
Stop waiting while a test run blocks your computer! Increase your productivity with the Ranorex Remote software testing feature. Directly from Ranorex Studio, you can deploy your tests to Ranorex Agents for remote test execution. Continue using your machine in the meantime — configure a new test case or answer emails — whatever you feel like doing. You'll automatically get notified once the test has been executed and the report is ready.
Run your tests in different test environments
Flawless functionality and performance of your application are vital. Fact is, you need to test you application in different scenarios. Remote testing enables you to simultaneously execute multiple automated tests in different test environments — using different technologies, system configurations, system versions, operating systems etc. And all that in the same time it took to run a single test before.
Improve team collaboration
Working in teams is important, not just when it comes to agile testing. Now, each team member can deploy tests to the same Ranorex Agents within a network for remote test execution and thus access the same test environments. The tests will be queued at the agent. Each team member can view the number of tests in the job queue of a specific agent, filter reports according to the test execution time and status, as well as delete or download reports directly from an agent.
Trusted by over 4000 companies worldwide






Watch our on-demand webinar
Mastering Remote and Runtime Execution: See how Ranorex Studio's remote execution features can distribute tests on physical or virtual remote systems, either asynchronously or in parallel, on a schedule or on-demand.
Why use Ranorex Studio for automated desktop testing
Remote test execution
Directly from Ranorex Studio, you can choose the run configurations you want to execute remotely. You can easily deploy tests to multiple Ranorex Agents, to simultaneously run them in different environments. The test will be queued at the agent. The Remote Pad keeps you updated on the progress. Should you decide to abort the test run, you can do so at any time.
Ranorex Agents
You can install multiple Ranorex Agents on either physical or virtual machines within a network. Test mobile, desktop and web applications at the same time — you don't have to choose. Each agent requires a Runtime Floating License. You can manage your agents from Ranorex Studio using the Ranorex Pad. Team members within a network can access and deploy tests to the same agents.
Test report notification
You'll automatically get notified once your test has been executed and the report is ready. Each agent has a Run History. It stores information on the tests, when and from which machine they've been sent from, as well as the status of the test execution. You can filter reports according to this information, delete specific reports, or download them to store on your local machine.
Get all of this with your free trial:
Record-and-replay: robust capabilities to build tests without programming.
Full development environment: script in C# or VB.NET
All supported platforms: run tests on Windows desktop, all popular Web browsers, and Android or iOS devices, including real devices and simulators/emulators
Advanced functionality: Ranorex Spy for machine-trained object detection, Ranorex Coach for test healing, video reporting of test execution, PDF validation, and more.
Customizable test results reporting: generate HTML, PDF, or JUnit-compatible reports; then send test reports as email attachments.
Data-driven testing: pull test data from CSV or Excel files, or a SQL database
Flexible API interface: easily add Ranorex Studio tests to your CI/CD process by integrating with Jenkins, Travis CI, Git, and more.
Built-in integration with Jira and TestRail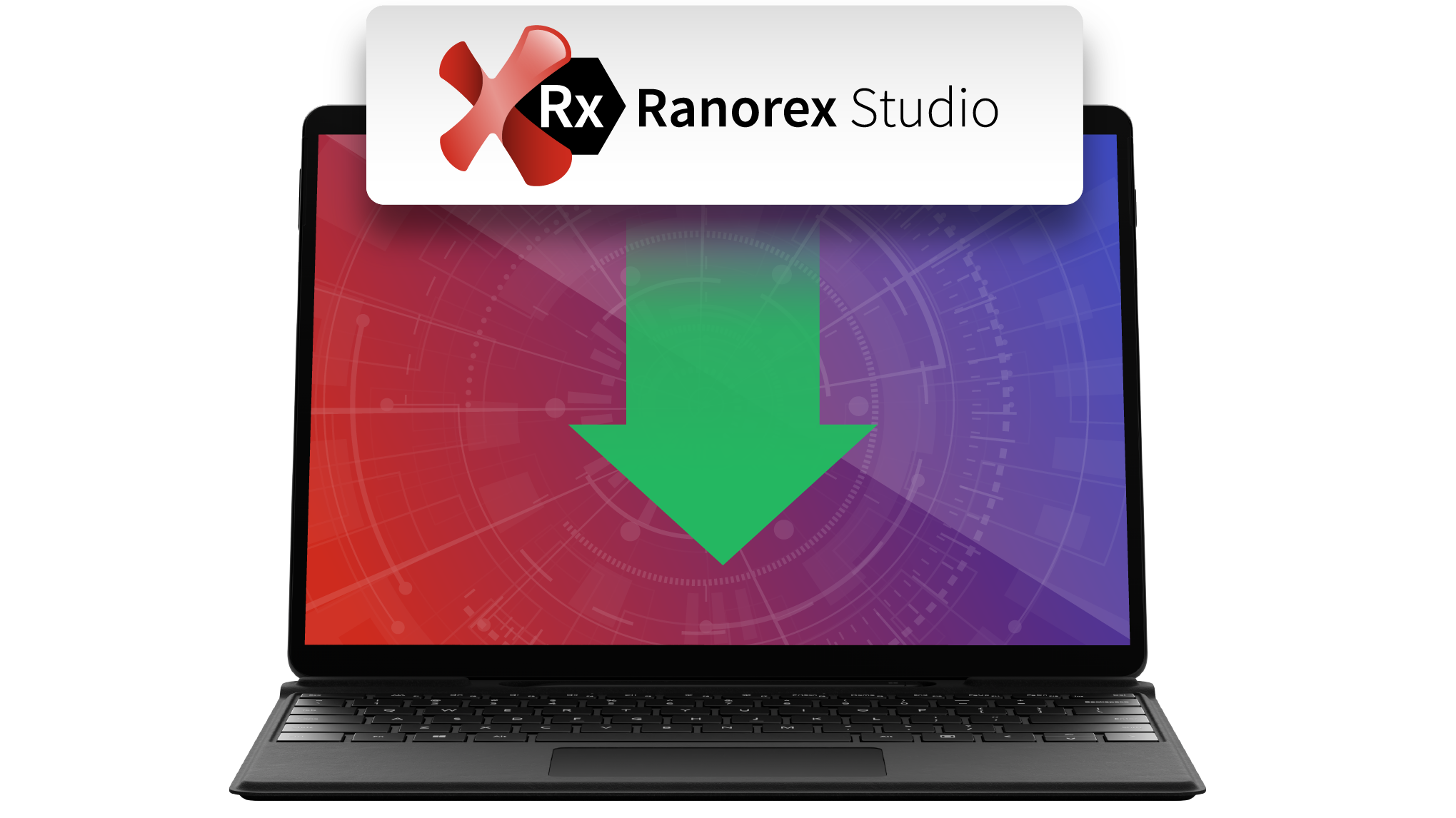 Accelerate your software testing with Ranorex Studio. Our built-in tutorials and sample projects will help you be productive right away. Or, if you're ready, you can review our pricing and buy now.