Enterprise Test Automation Software
In today's fast-paced and competitive business landscape, enterprises are continuously seeking ways to optimize their software development processes while ensuring the highest quality for their products. Test automation has emerged as a key solution to achieve these goals, enabling organizations to efficiently run tests, improve testing coverage, and accelerate release cycles. However, not all test automation solutions are created equal, and when it comes to enterprises, specific requirements and challenges come into play.



What Is an Enterprise Test Automation Framework?
An enterprise test automation framework is a comprehensive and robust software solution tailored to meet the specific needs of large-scale organizations. Unlike simple or standalone test automation tools, an enterprise test automation framework is designed to address the unique challenges faced by enterprises, providing the scalability, flexibility, and reliability required for complex testing scenarios.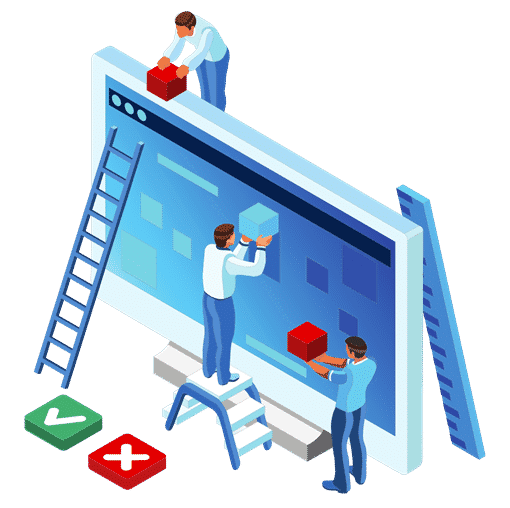 Enterprise Software Testing with Ranorex
Ensuring the quality and reliability of applications is paramount to success in enterprise software development. Manual testing processes can be time-consuming and error-prone, leading enterprises to seek efficient and robust automation solutions. Ranorex, with its comprehensive suite of features and enterprise-focused approach, stands out as an exceptional tool for successful software testing in large-scale organizations.
AI-Powered Codeless Automation
Ranorex offers a cutting-edge, AI-powered codeless automation feature that revolutionizes the way test automation is performed. In an enterprise setting, time and resources are valuable commodities, and with Ranorex's AI-driven approach, manual coding efforts are significantly reduced. This is especially beneficial for enterprises with diverse applications and a multitude of test scenarios.
With codeless automation capability, non-technical testers and subject-matter experts can create test automation scripts through intuitive visual interfaces. The AI engine intelligently recognizes and maps UI elements, suggests actions, and generates automated test steps automatically. This empowers business users to actively participate in the testing process, promoting collaboration across teams and accelerating the overall testing lifecycle.
By leveraging AI-powered codeless automation, enterprises experience faster script creation, reduced maintenance efforts, and increased test coverage. Testers can focus on higher-level testing strategies and exploratory testing, while repetitive tasks are efficiently automated, ensuring comprehensive testing without sacrificing speed or accuracy.

Full Integrated Development Environments
As enterprises engage in complex and multifaceted software projects, a seamless and integrated testing environment becomes vital. Ranorex offers full Integrated Development Environments (IDEs) that cater to the diverse needs of enterprise software testing.
The IDEs provide a centralized platform where testers and developers can work collaboratively on test cases, share information, and access comprehensive testing resources. The integration with various development tools and systems enables streamlined communication, enhancing cross-team coordination and facilitating the exchange of information.
In an enterprise context, where development teams use a wide array of technologies and tools, the full Integrated Development Environments offered by Ranorex enable seamless integration into the existing development stack. Whether it's CI/CD pipelines, version control systems, or bug tracking tools, Ranorex seamlessly integrates to support the complete software development lifecycle.
Furthermore, the IDEs come with advanced debugging and troubleshooting tools, empowering testers to identify and rectify issues efficiently. This level of integration provides enterprises with unparalleled visibility into the testing process, ensuring that software releases are robust, high-quality, and in compliance with the organization's standards.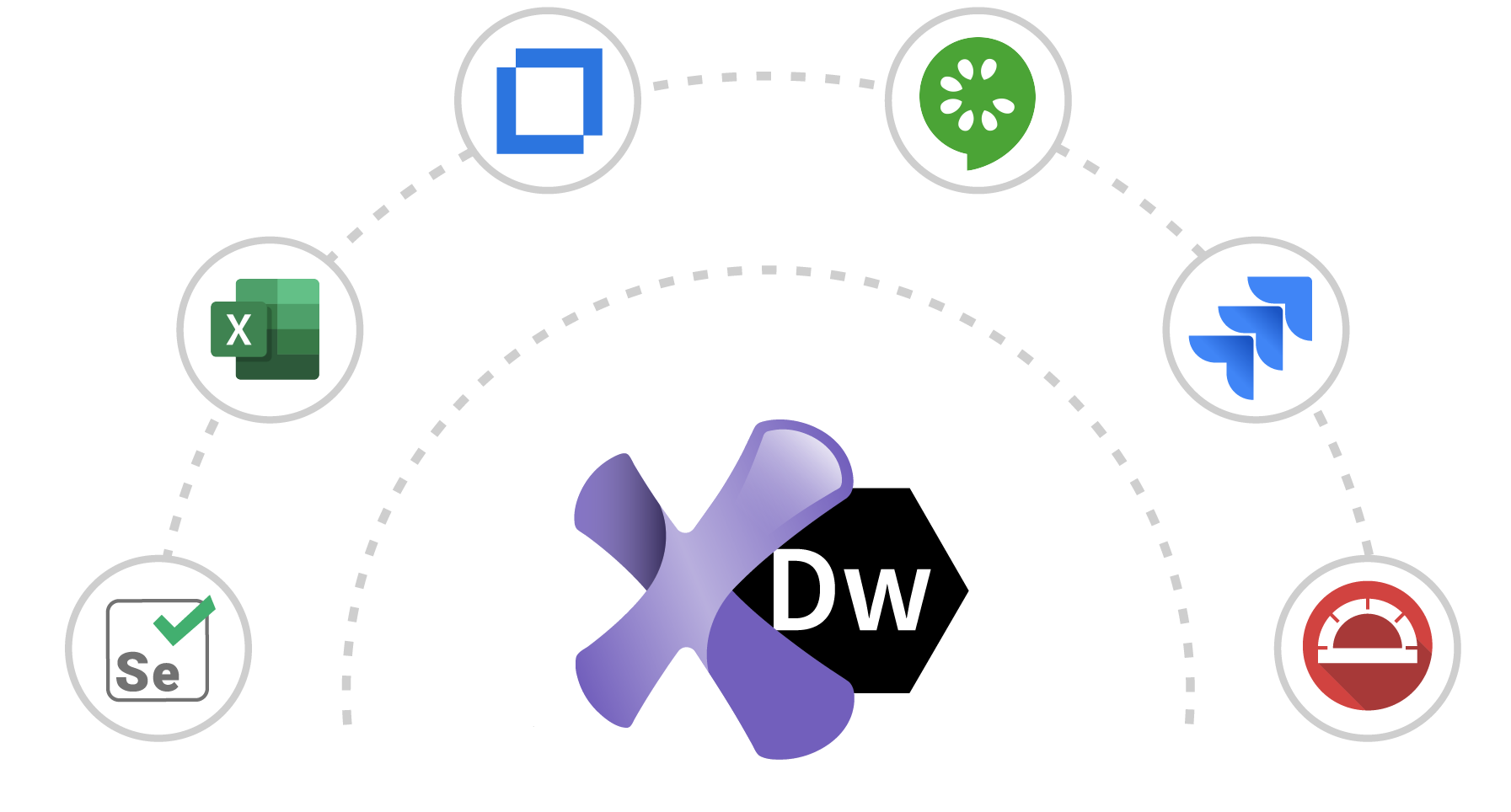 Building an Enterprise Test Automation Strategy with Ranorex
Building an enterprise test automation strategy with Ranorex involves a systematic approach to optimizing software testing processes in large-scale organizations. It begins with assessing testing needs and selecting the appropriate Ranorex tools to align with automation goals. The strategy includes building a robust test automation framework, implementing automated test scripts using Ranorex's user-friendly IDE and AI-powered codeless automation with DesignWise. Integration with CI/CD tools ensures continuous testing and deployment. Scalability and parallel execution are emphasized to accommodate expanding projects, and comprehensive test result analysis and reporting facilitate data-driven decision-making. Overall, the strategy maximizes efficiency, enhances collaboration, and improves software quality.
DesignWise Test Design Software
DesignWise, a valuable part of the Ranorex suite, empowers testers to visually design automated test cases. Its intuitive flowchart-like interface allows testers to create complex test scenarios with ease, eliminating the need for extensive coding knowledge. DesignWise seamlessly integrates with Ranorex Studio, facilitating test case management and enhancing collaboration among team members. This tool significantly speeds up test case design and promotes cross-team efficiency, making it an invaluable asset in building a successful test automation strategy with Ranorex.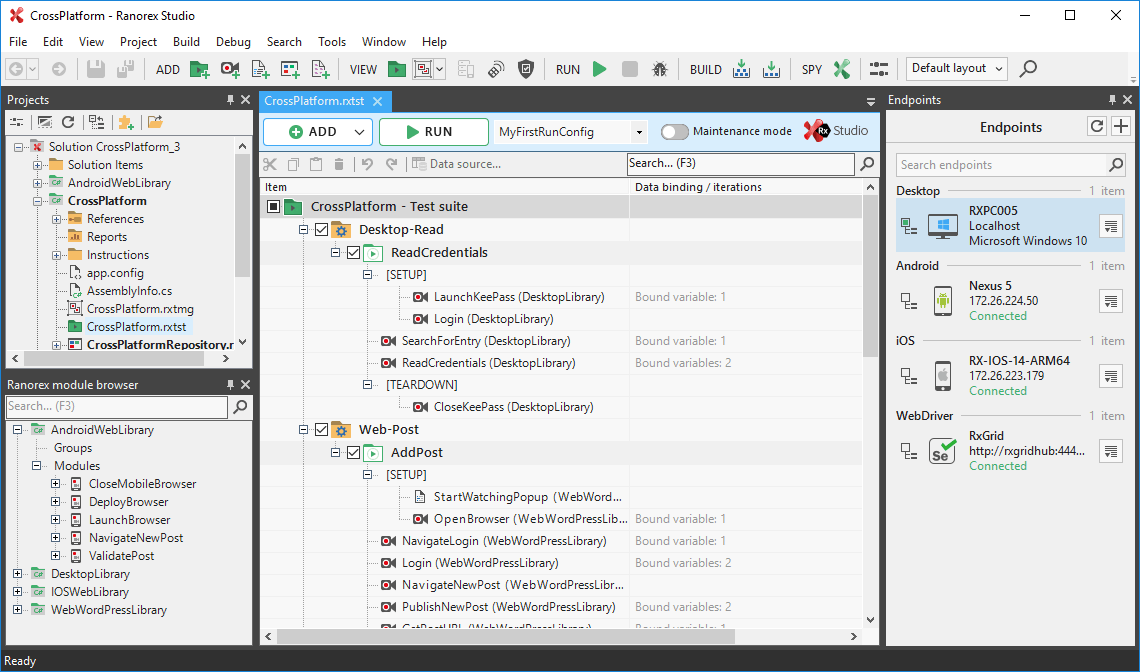 Why Choose Ranorex Enterprise Test Automation Software?
Ranorex is an exceptional choice, particularly for enterprise-level organizations, offering a range of features and services tailored to meet the unique needs of large-scale software testing.
Ranorex provides top-notch customer support to its enterprise clients. The premium support ensures that businesses have access to dedicated technical experts who can assist with any issues or challenges that may arise during the test automation process. With timely and personalized support, enterprises can rely on Ranorex to keep their testing operations running smoothly and efficiently.

For enterprises, flexibility and scalability are crucial when it comes to licensing. Ranorex offers flexible licensing options that accommodate the varying needs and sizes of different organizations. Whether it's a small team starting on their automation journey or a large-scale enterprise requiring extensive licenses, Ranorex can adapt to their requirements seamlessly. This scalability ensures that enterprises can optimize their test automation investments without unnecessary costs.

Ranorex understands the importance of knowledge and skill development in successful test automation. That's why they offer a wealth of educational resources, including comprehensive documentation, video tutorials, webinars, and training courses. These resources empower enterprise teams to enhance their expertise in Ranorex, DesignWise, and automation best practices, ultimately leading to more effective and efficient testing processes.
Start a Free Trial of Ranorex
Don't miss out on the opportunity to experience the power of Ranorex for yourself. Start a free trial today and discover how Ranorex's enterprise test automation software can streamline your testing efforts, improve software quality, and boost productivity across your organization. Take the first step towards achieving reliable and efficient test automation with Ranorex.